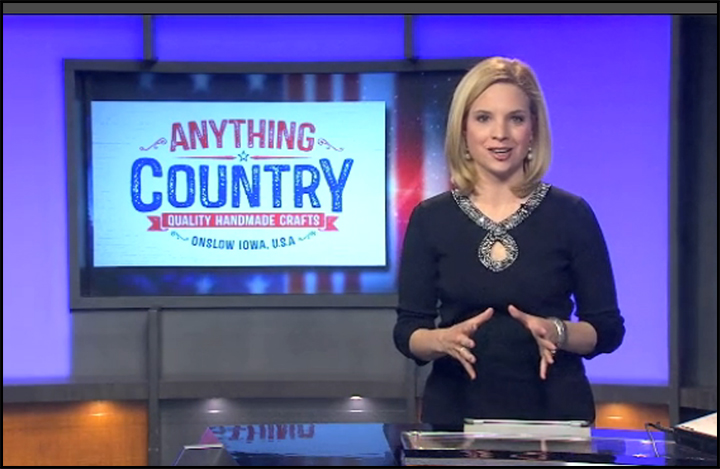 Made in Eastern Iowa: Anything Country
By Ashley Hinson, KCRG-TV9
Story Created: Mar 9, 2015 at 11:17 AM CDT
Story Updated: Mar 9, 2015 at 4:03 PM CDT
ONSLOW — It's an early start to the day for Randy and Judy Lange.
"We have wholesalers start contacting us at 5:30 in the morning," said Randy Lange, co-owner of Anything Country. Their business model is simple. "The best quality product at the best price."
The Langes started their woodworking business as a hobby, but after a number of craft shows, they realized about 15 years ago they really had something special.
"We make benches, flowers, signs," and blocks, said Judy. The blocks are designed for every season, and every occasion.
"We were joking the way it's been the last few months we're going to change our business name to J and R block because we've made so many," said Randy." "Judy and Randy Block," said Judy.
They've got a small but fun-loving crew that works hard to make products they then sell wholesale to retailers across the Midwest.
"This will be enough right here for 24 large daisies, 24 small daisies and 24 minis when finished," said Judy, gesturing to a large pile of pre-cut and painted wood pieces. As a couple working together they've had their ups and downs.
"Urg. Grr grr grr. That's what Judy says." Said Randy.
While they use some new board, the business does use repurposed wood from Iowa Barns.
They're working to turn something old into something new. "We don't want to make something we wouldn't want to buy ourself," said Randy.