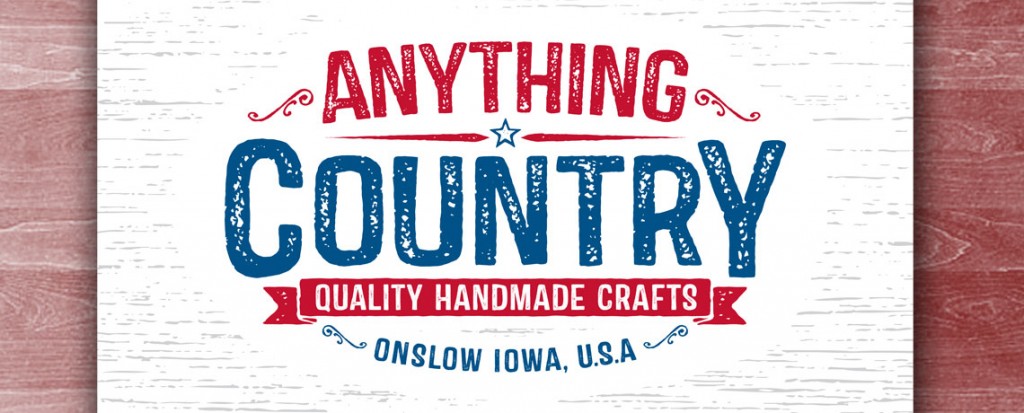 Anything Country is family-owned and operated by husband and wife team Randy and Judy Lange, along with our team of much appreciated employees. Judy is the resident artist/designer and Randy is the craftsman and also procures the lumber.  We welcome you to our site and hope you enjoy our products!
Anything Country: Original, handmade yard decorations, bird houses, home decorations, signs, furniture and more!
Here at Anything Country, all of our products are handmade with care and constructed with durability and quality in our shop in Onslow, Iowa. Many of our products are built with wood that Randy personally reclaims from barns in rural Iowa. Instead of letting this beautiful old wood go to waste when a barn has reached the end of its life, Randy salvages the wood and prepares it for use in the shop. This aged wood has a look and feel all its own and we work hard to retain its unique character.  Read more about our Reclaimed Wood here. Along with this historic touch, we also make sure all of our items are built to last. We want our customers to get years of enjoyment out of our products.  Call it the ingrained work ethic in rural Iowa, but we try to go the extra mile to do things right.  Finally, Judy, our resident artist, adds the finishing touch with a gorgeous paint job that breathes life and style into every piece!
We pride ourselves on quality craftsmanship, unique style, affordable prices, and ensuring our wholesale partners are always well satisfied.  Please visit our Contact Us page to get in touch regarding pricing, available products, and quantity discounts. Please keep in mind, we do build many of our products to order, so we do require advanced notice on orders. We are interested in building long-term relationships with our wholesale partners so let us know of anything we can do to streamline your experience with us.
Thanks so much for visiting!  We look forward to hearing from you!
>>Contact Us
Visit our Gallery for a sampling of our products!